Business Intelligence (BI)
Business Intelligence platforms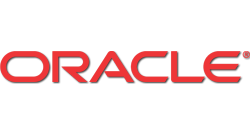 The Oracle Business Intelligence platform is a complete and integrated BI solution , which provides everything you need to create highly formatted reports, operational dashboards with ad-hoc analysis, and to consolidate your data for a complete view of your business.
It provides the industry's best in class platform for business intelligence, including ad hoc query and analysis, dashboards, enterprise reporting, mobile analytics, scorecards, multidimensional OLAP, predictive analytics, on an architecturally integrated business intelligence foundation. This enabling technology for custom and packaged business intelligence applications helps organizations drive innovation, optimize operations, simplify IT, and deliver extreme performance at lower total cost of ownership.
It includes advanced business intelligence tools built upon a unified architecture and and includes everything needed to solve your pressing business needs, including :
Oracle

BI Interactive Dashboards

Oracle

Answers – Ad-Hoc Analyses

Oracle

BI Reporting and Publishing
Proactive Detection and Alerts
Connection with MS Office
Scorecards and strategy Maps

SpagoBI is an Open Source complete and flexible Business Intelligence suite, It offers a large range of analytical functions including real time dashboards, ad-hoc analyses, alerts, reports, KPis,
SpagoBI (https://www.spagobi.org) was awarded the Open Innovation Award at Open World Forum 2011 and is the only entirely Open Source Business Intelligence suite. It covers all the analytical areas of Business Intelligence projects, with innovative themes and engines. SpagoBI offers a wide range of analytical tools, as follows.
REPORTING
AD-HOC REPORTING
REAL TIME DASHBOARDS AND CONSOLE
CHARTS
KPI
DATA MINING
OFFICE AUTOMATION
ETL
SpagoBI is among the "Leaders" according της Forrester with many success stories around the world.
Communicate with us
We are here to meet your requirements and needs!